AIRGUN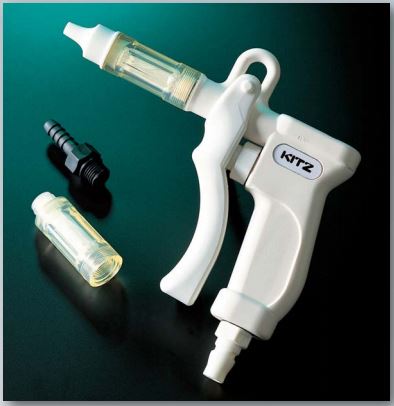 UNIPORE AIR GUN(ABS body type)
UNIPORE AIR GUN is built-in hollow fiber
filter cartridge into tip. The particle retention
of this filter is 0.01um.And, this filter is
cartridge types that can be exchanged.
UNIPORE AIR GUN does not use the
metallic part, and are all made of the resin.
Weight is light, it is easy to use and can
use in long time works. UNIPORE AIR GUN
has some optional parts of coil hose and
bushing. It is possible to connect to piping
easily by using these.
Features & Benefits
| Features | Benefits |
| --- | --- |
| 0.01μm Hollow fiber Filter | Clean air is obtained High flow rate |
| Compact and light weight | Easy to use |
| Oil free | For clean room |
| Exchange filter type | Eco-specification |
| All resin | Light weight |
Specifications
Fruid
Compressed air, Nitrogen
Operation Tempreture
5℃~50℃
Maximum Operation Pressure
0.4MPa
Filtration Area
80cm2
Particle Retention
0.01μm
Weight

Body 120g
Filter 11.5g
Coil Hose 260g
Hose Nipple 5g
Flow Characteristics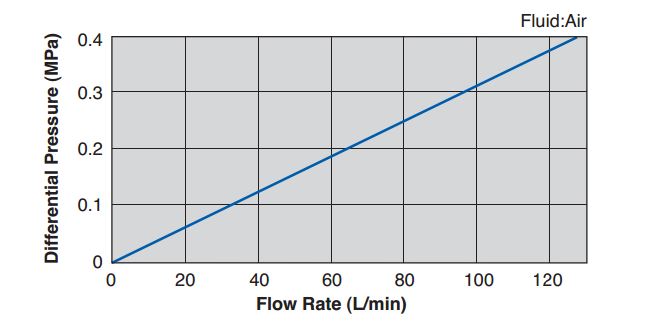 Applications
Compressed air and Nitrogen blow
Rinsing equipment and Print board
Precision machinery, Micro electric parts
Concrete Example
Air blow of workspace
As a air blow tool in the fume hood
Blow the waterdrop off on glass after wash work
Blow the waterdrop off on container after wash work in wash place
Removal of particle
Cleaning of machine
Cleaning of print writing board
Product Code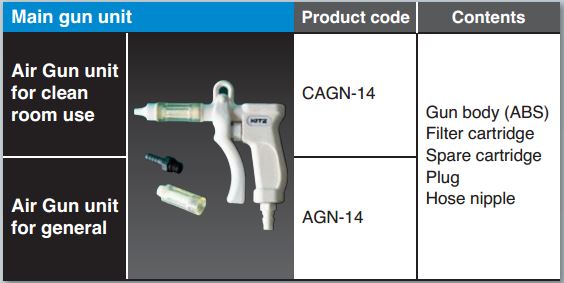 Order example
Case1 :Connection with a hose that you have.

CAGN-14+your hose+your connector

Case2 :Connection with fememal screw of Rc1/4

CAGN-14+HOSE-1+TS-2NZP
Dimensions
UNIPORE Air Gun:CAGN-14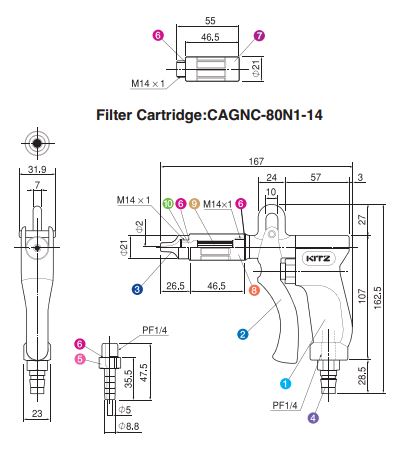 Connect Configuration (KITZ Recommend)
The socket has Lock function and a check valve inside.

Coil Hose (Option):HOSE-1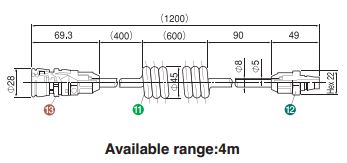 Socket (Option)
Materials